The installation of photovoltaic solar panels can provide you with significant advantages that may ultimately make you switch from relying on your conventional electricity supplier to producing your own energy through the use of these panels. While the initial cost for installing panels is quite high, this is often not a problem if you view this purchase as a major investment that can provide you with long-term gains.If any of the following advantages have any significance to you, make sure to get in touch with an expert solar installation company to make the switch as soon as possible and start reaping the rewards:
Lower Electricity BillsThis fact alone should encourage a lot of homeowners out there to make the switch. The proposition of having severely reduced electricity bills is quite enticing, with the ability to completely get rid of them by making the transition to an entirely solar-powered home. The lower utility bills can help you recoup the costs of installing solar panels in a couple of years. After that, you are looking at major savings every month.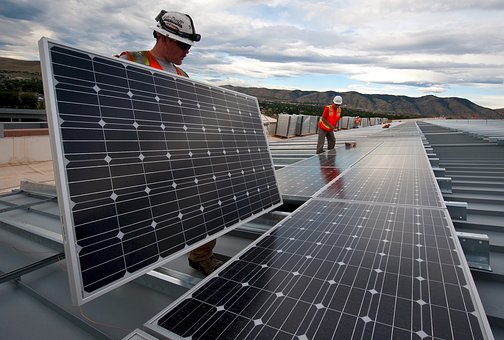 Can Be Used for Different PurposesWhile a lot of people know solar panels for their use in electricity generation, there are a lot more uses for these wonderful creations, including the prospective of using them to heat up water. Therefore, they can act as the perfect replacement for an electric water heater (which can consume a lot of current), providing your home residents with plenty of hot water for showering, bathing, washing clothes or doing the dishes.
Durability and Long-Term UsageUnlike most devices used to harvest energy, solar panels can easily last for decades if properly taken care of. Make sure to buy high-quality panels from reputed builders, as this allows you to benefit from a long period of warranty and after-sales services such as solar panel maintenance work to keep your panels in top shape throughout their usable lifespan.
Increases the Value of Your PropertySolar panels are now seen in a positive light in the real estate market, so your home's value can rise quite considerably by virtue of installing a few solar panels for electricity generation or water heating necessities. People are now actively searching for homes which have solar panels installed as default, which should then help in propelling the popularity of your home to entirely new heights.
Relatively Simple to UseSolar panels only need to be installed properly once for you to take advantage of them. They don't require any kind of complex maintenance to operate. Once you install them, you are free to reap your rewards. Furthermore, you can count on the firm which installed your panels to provide all sorts of assistance if required.